these shots were taken in a little tunnel in utrecht. the lights are on day&night, and these pictures were taken in broad daylight! totally in love with all the beautiful colors…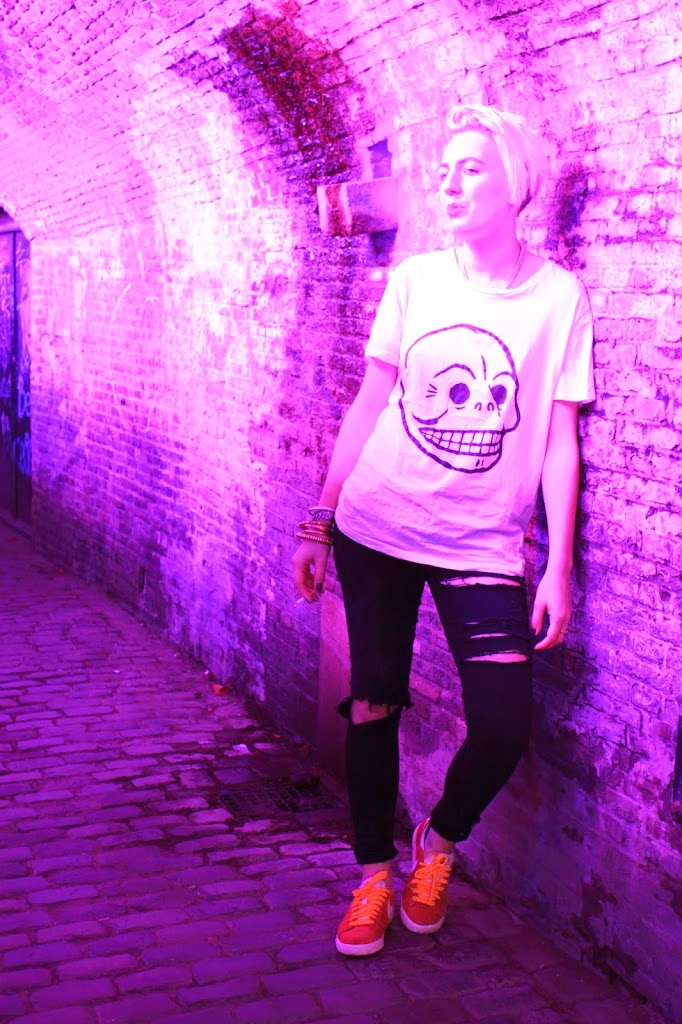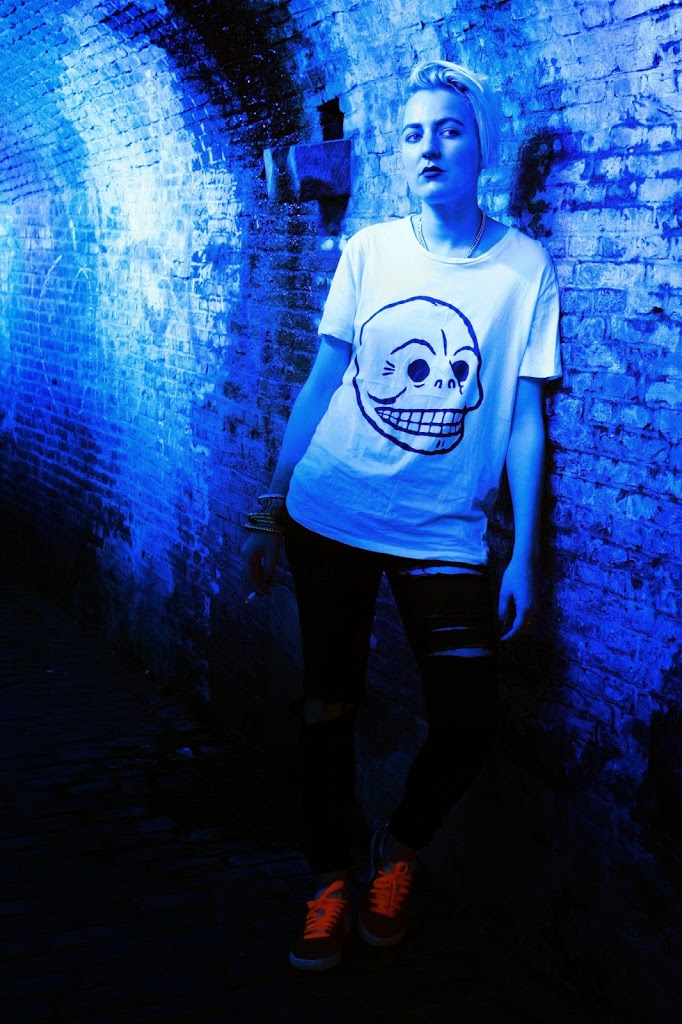 this crazy cool shirt (obviously cheap monday

) i grabbed out of my boyfriend's closet, and i love to wear it when i am having one of those careless days: putting on some pants and a cool tee, some sneakers (how awesome are these blacklight laces!!??) and just go with it.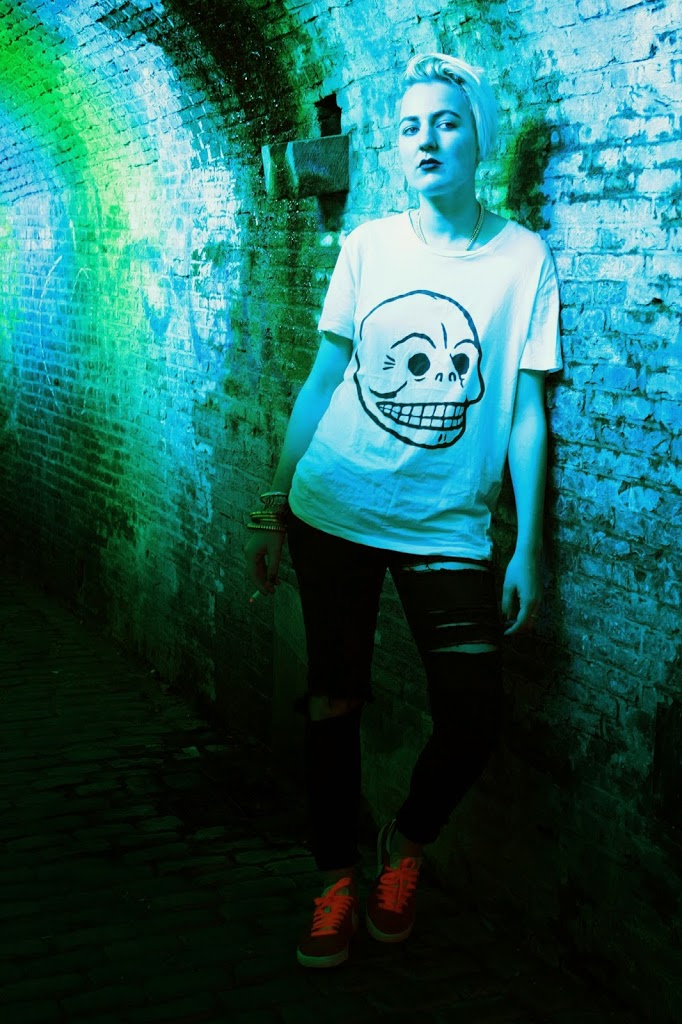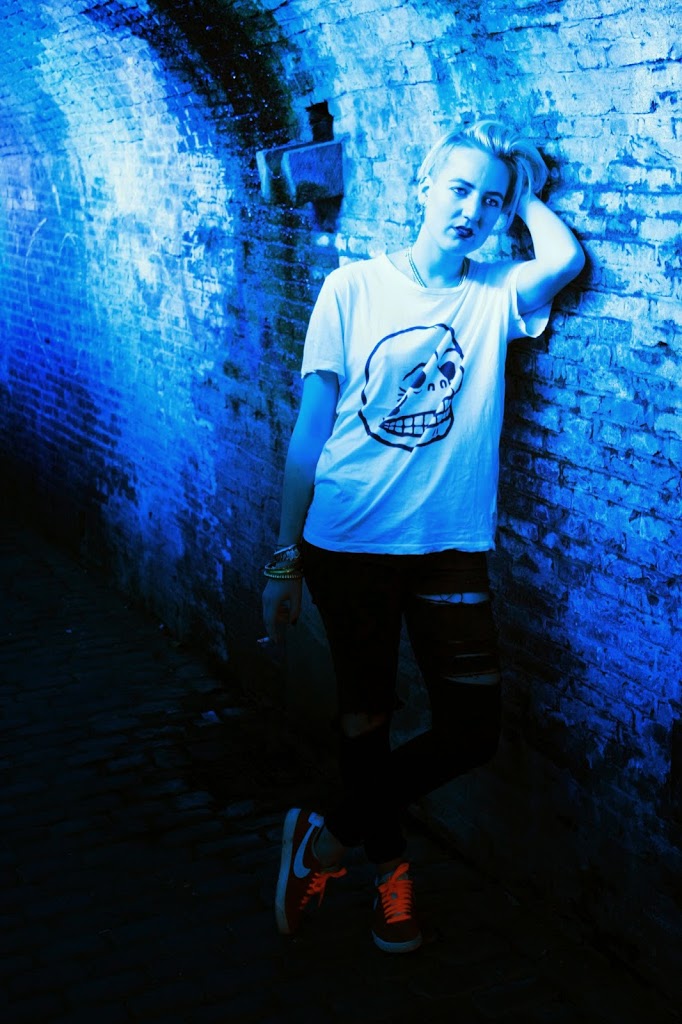 these days i am totally obsessed with a live-set one of my favourite deejays played this summer at a festival: deadmau5's – avaritia. you should really check the whole set out. couldn't help linking the song to this outfit in a crazy way, hope you like!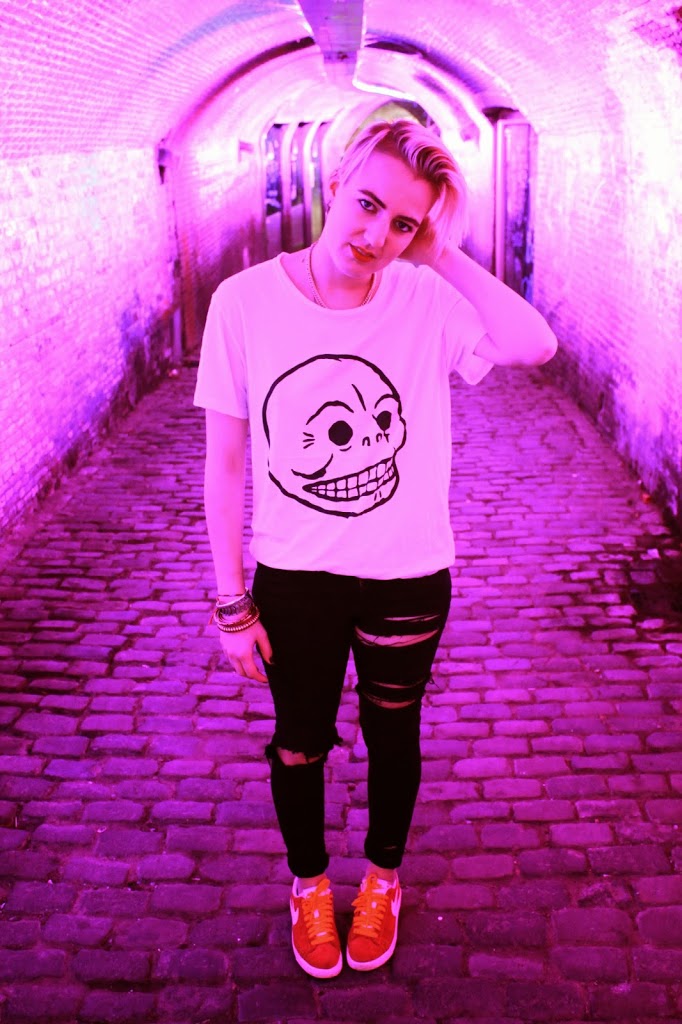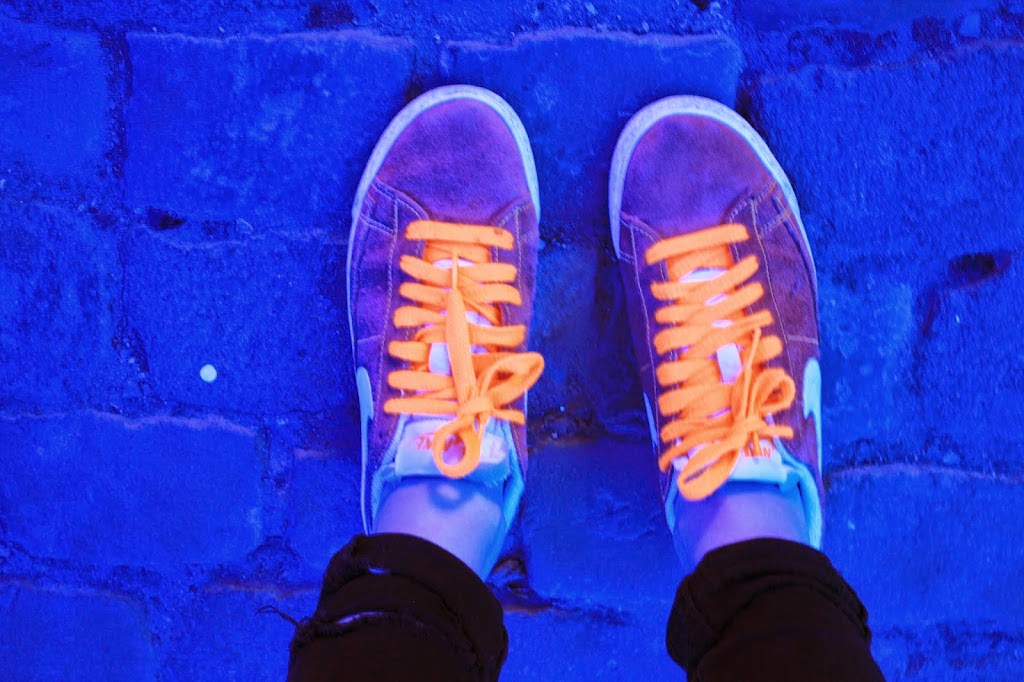 what do you dress like on your careless days? i am sure we all have them!